Birth of the Pegasus
ASUS is soaring to new heights in every product they release. Its name is inspired by a famous Greek Mythology character called "Pegasus", a winged horse. Many people view the animal as a symbol of wisdom and knowledge known to help heroes achieve victories. An accurate representation of a company that helps people achieve success through their technologies.
The Pegasus of technology came into existence in 1989. It started with four engineers who had a conversation in a coffee shop about starting a small company in Taiwan. In just a few months, they made it happen.
These engineers build their motherboards for personal computers. A motherboard is the nervous system of the human body. It is what connects and sends signals to every other part of the body. Without it, computers will not be able to function.
To test the quality of their motherboard, ASUS approaches Intel and asks for a processor. Coincidentally, Intel has a problem with its own motherboard. And upon testing, ASUS' own worked that solves Intel's problem. From there, the Pegasus starts to make its name.
The Rise of the Pegasus
In its early years, ASUS focuses on selling motherboards and became the world's leading maker by 1995. By 1997, the company explored other commercial products and released its first laptop called P6300.
Not only that, but the company also introduces multimedia devices, LVD TVs, GPS navigation units, and more. Pegasus continued to spread its wings and was able to reach the global market.
Entering the 2000s, ASUS developed a sub-brand called "Republic of Gamers" or ROG for short. This division focuses on building high-quality gaming equipment.
During this time, a revolutionary netbook comes to the market, the Eee PC. It is a cheaper and simplified version of a laptop. It became so successful that it was a top seller and received multiple awards.
Soaring to New Heights
With its massive success and continuous development of product lines, ASUS split the company into three. ASUS remained what it is known as a computer and electronics company. Then, Pegatron focuses on manufacturing motherboards and components. And lastly, Unihan Corporation that manufactures non-PC products such as cases and molding.
Today, ASUS never stops providing incredible experiences through next-generation technologies.
Micro Image Select Partnership with ASUS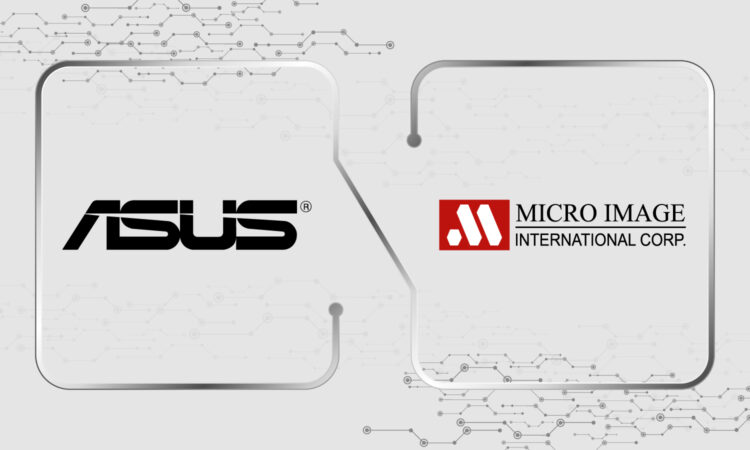 Like ASUS, Micro Image also helps its partners and clients achieve victories. They serve as a bridge that delivers ASUS products to businesses in the Metro. Which is why the company considers their clients' success as their success too.
As an ASUS partner, Micro Image International Corporation is in an accessible location that is easy to fly in. None other than the business district of the country, Makati City. In addition, the company is no rookie in the I.T industry. The company have been servicing various enterprises since 1997.
Micro Image's principal activities for ASUS include Marketing, Sales, and Technical Support Services. The company always go beyond the expectations and give total satisfaction.
With long years of a good partnership with ASUS, Micro Image gained the title of a METAL partner.
Micro Image ASUS Product Offerings
With an exclusive title gained, businesses of all sizes can avail of legitimate ASUS products. Available commercial products are as follows:
As an all-in-one solutions provider, Micro Image also provides software that compliments ASUS products. It also offers various technical services. Because of this, customers can save time and avail of everything in one place.
Do not settle when you can do more and fly high with ASUS's world-leading technologies. Here's to soaring to new heights!